Latest news
Trekking the vast Sahara for charity
The Sahara desert is the largest dry desert on the planet and is almost as large as the United States or China, covering over 4,800km.
This year, Southampton Hospital Charity have arranged and offered an overseas challenge of a lifetime; 'The Sahara Desert Challenge'. A number of people have signed up and opted to put themselves through this gruelling but rewarding challenge.
At the start of November, these adventurers will set out to explore and experience the vast dry landscape of the Sahara desert as they trek over the mighty sand dunes, walk past small desert villages, and amble over dried up river beds for four days.
After sleeping under the stars in one of the quietest places on earth, they will then head back to Marrakesh to make a difference to a local community. On this trip it will be the Daralbir Association, a charitable home for elderly hospital patients who have no family support, and which also houses a residential vocational college for teenagers, again without family support.
Six people will be taking on the trek for Southampton Hospital Charity:
•
Jonathon Tate, raising money for child health and the John Atwell ward
•
Dan Ridout, raising money for the Acute Medical Unit
•
Angelika Themessl, raising money for Neuro Oncology
•
Emma Hardie, raising money for Headline and Neurology Intensive Care Unit (Portable Headscanner)
•
Alanna Lee, events coordinator for Southampton Hospital Charity, raising money to be split between all of the above causes.
One last minute space has opened up for the 1-9 November 2014 challenge, so if you want to undertake this once in a lifetime challenge, for a ward of department of your choice, contact Alanna Lee on 023 8120 4713.
We are now also taking bookings for our 2015 trip.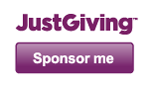 Thank you! Here some of the reasons why they are undertaking the trek:
Jonathan Tate
"In June 2013 my son Jacob got ill and was coughing with a high fever. Despite lots of rest, numerous visits to the GP and various medicines, he just kept getting sicker and sicker. When our local hospital did scans and xrays, they could see his lungs were riddled with an infection. No-one could figure out why it wouldn't recede and he was referred to Southampton General Hospital," explained Jon.
"The doctors at Southampton looked at all kinds of possible causes from TB to meningitis, but ultimately diagnosed that Jacob had a severe form of pneumonia which his body was unable to fight due to an extremely rare underlying congenital defect with his immune system called Chronic Granulomatous Disease. After several more weeks of intravenous medicines and continuous oral medicines to this day, the pneumonia did recede. The infection remains in his lungs, and has only been kept at bay by the medication, rather than being fully eradicated."
"In early 2014, Jacob successfully had a bone marrow transplant to cure him by building up his immune system."
"My family has been lucky to benefit from the skill, knowledge and fortitude of the staff at Southampton General Hospital. I am in no doubt that they saved my son's life."
"When I saw a poster inviting people to commit to a sponsored Sahara Trek to raise money for the Southampton Hospital Charity I felt utterly compelled to do so. It should be a gruelling but rewarding challenge. So far I have raised £2,500 for the children's wards."
If you have been inspired by Jon's story then please visit his
Just Giving page
.
Dan Ridout
"Three years ago I had a life changing experience when my heart stopped. The team at the hospital, where I had a pacemaker implanted to help support my heart, saved my life."
"I was only 23, so this came as a huge shock to me. I'd been having blackouts all my life and had never known the cause until i was rushed to Southampton General Hospital."
"I want to give back as much as I can to the people there that saved my life and got me back to where I am today. Since my heart attack, I have volunteered at Southampton Hospital Charity as a way of giving something back, and this year I have successfully been recruited as a ward clerk to the hospital so I can continue to work for the place that gave me my life back."
So far Dan has raised £1,960, and you can sponsor him
here
If this has inspired you then why not join our 2015 Sahara Trek Team?
Tweet
« View all articles